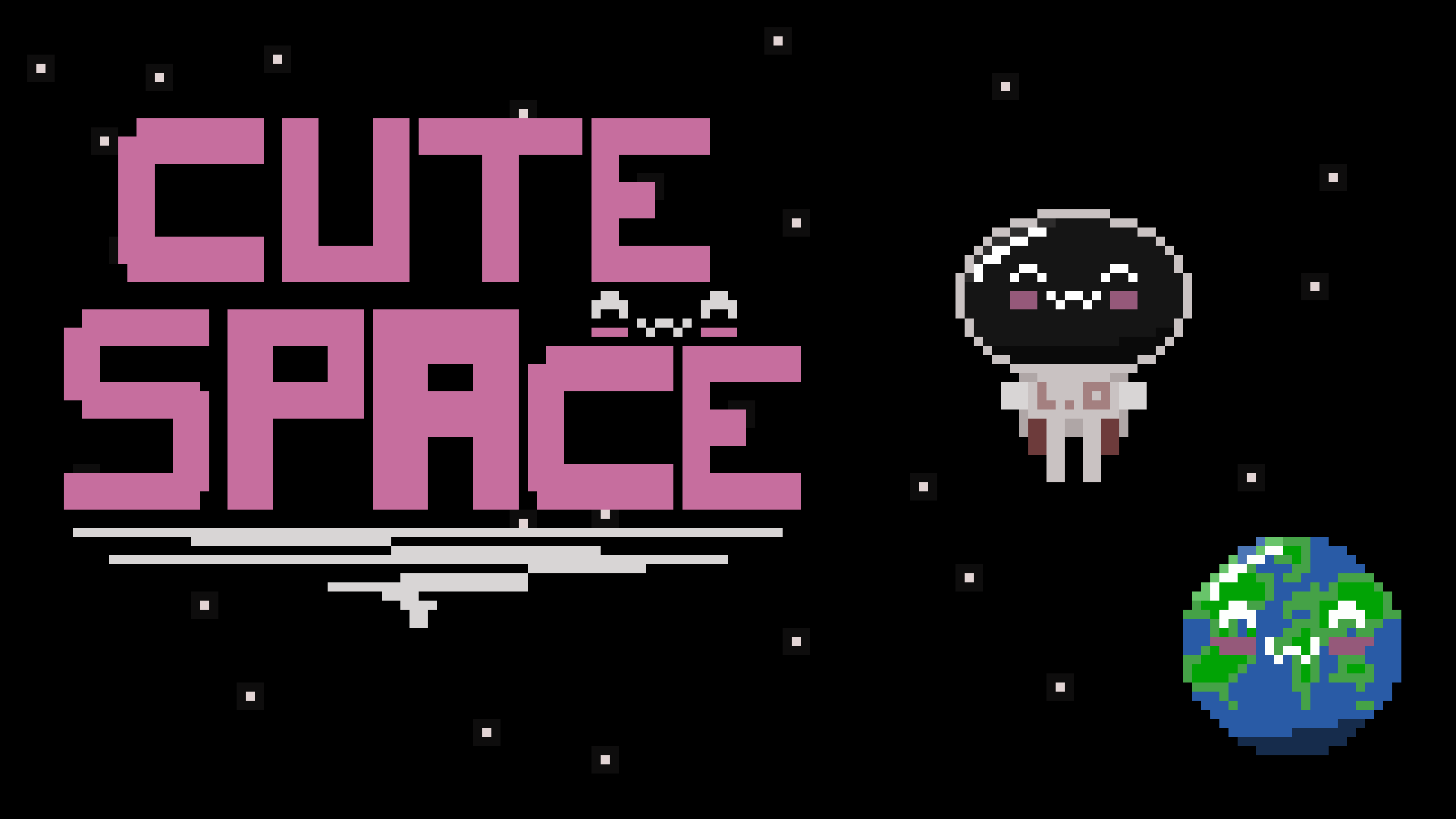 Cute Space :3
A cute little game i made in something like 5-6 hours for the 24th Mini Jam, the theme was Space and the challenge was only mouse input.
You play as the Cute Astronaut L.O and you fly around befriending Cute Planets while avoiding very un-cute barriers. What can i say its a pretty cute game :3
Cute Controlls:

Drag L.O with RMB (Right Mouse Button).
(Quick tip: The restart button decided to be less cute last minute so to restart you'll have to refresh the page for another cute experience)
Cute Bugs:
Respawn is verry buggy, which dosn't have to be a bad thing... :3
Timer will continue forever, sorry but the Dev was aCUTEly tired when trying to fix this.
The Timer starts at the menu, this got exeCUTEd wrong when the Dev was about to fall asleep :P
BTW the Cute Planets aren't gathered for any points or stuff like that. The Cute Planets just wanna be friends. You could say your meaning in this world is to proseCUTE friendships. Ok imma stop now.
Bonus tip for scrolling so far down: The game works best in full screen mode! :)

Comments
Log in with itch.io to leave a comment.
Not rly sure, i made this like over a year ago and during the time iv'e kinda dropped game development for composing and producing music. But I'm happy to see that people are still playing the game. 🙏